The Special Water Europe team,
based in the Netherlands are experts in the field of environmentally friendly water treatment.
The patented technology behind AquaFinesse  has proven to be revolutionary and years ahead of its time as it demonstrates consistent outstanding results.
The Special Water team have succeeded in addressing the real cause of bacterial pollution by developing a range of products to mitigate biofilm in an environmentally friendly way, which until now was only achievable by using the harshest of chemicals, with their well documented disadvantages such as toxic action to the environment and corrosion causing properties.
AquaFinesse products are not biocides and do not contain complicated organic compounds. They work simply by loosening the biofilm (slimy layers) from their substrate, to keep your pool or hot tub clean and crystal clear.
Our products are so gentle that tests carried out on AquaFinesse  show no toxic effect on macro fauna or fish.
Special Water offers you environmentally friendly water care solutions that work.
Sit back, relax and enjoy the water treatment products of AquaFinesse!
North American Headquarters of AquaFinesse
AquaFinesse LLC
Bob Snodgrass
Technical Director
513-801-1925
rob@aquaFinesse.com
Special Water Europe B.V.
Turbinestraat 6
3903LW Veenendaal
Nederland
Tel: +31 (0)318 – 525311
Fax: +31 (0)318 – 551836
info@aquafinesse.com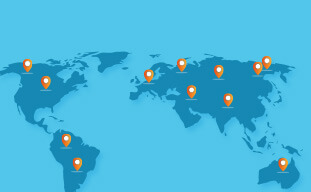 Environmentally friendly, safe for your health and gentle to the skin.